This pack gives the client an option not to see the picture of hitler and not to hear his speech in the
Return to Casltle Wolfenstein
map
Frostbite Tournament Edition
.
For this to work it needs to be installed on the server you are playing on.
It can either be installed in the 'Main' folder or any mod folder.
The client needs to match the server's installion, ie.
-If the server has this file in the Main folder then so does the client.
-If the server has this file in a mod folder eg. osp, then for the client to utilise this, he/she needs to also have it in the osp folder.
This file is a required file even if it's on a server.
This is simply an option for a client not to see or hear hitler (if server has it installed).
note: I used the same picture as Moonkey used for the Enemy Territory version of Frostbite. (The ET version has no hitler picture or speech)
RtCW Frostbite Tournament Edition with No hitler pack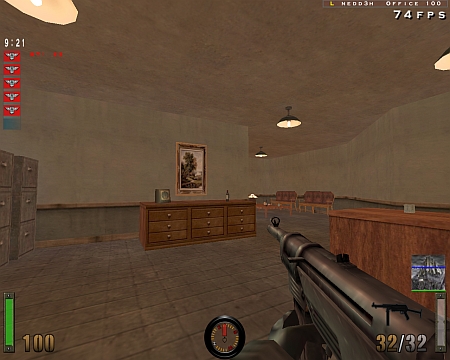 I run the Frostbite Tournament Edition map on my RtCW servers with this pack.
Clients joining the server have the option to remove hitler from this map.
Download RtCW te_frostbite no hitler pack -
link
- 285KB
RtCW server details including install instructions -
link
-
===
[RtCW] Frostbite Tournament Edition
made by Moonkey
-
link
-
[ET] Frostbite
made by Moonkey
-
link
-
===