===========

Bottom line is, I'm a total noob when it comes to editting images. Here's a stroy of my .dds (DirectDraw Surface) file delima. I originally asked for help on this blog and gave details in my old forum. Below is what happened.

===========
I've disabled the health stations on my FEAR server. Trouble is people still end up camping them not realising that they won't be getting anything. I need someone to edit some DDS files for me so I can add a skin file to the server. I'd like just an empty case so the removal of the first aid stickers and contents is all that's really required. Initially when I requested for this to be done I had more files listed but I found out some of those files relate to something else.
These are what the images look like.
-the below images are jpeg conversions of the .dds files so they can be viewed--I used IrfanView and plugins to convert - http://irfanview.com -
medStation_d
medStation_N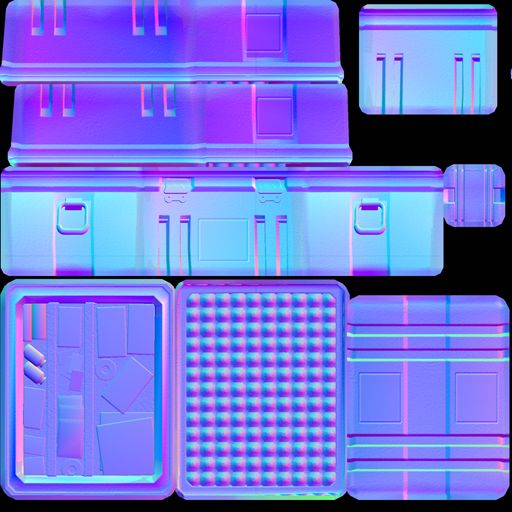 medStation_s.jpg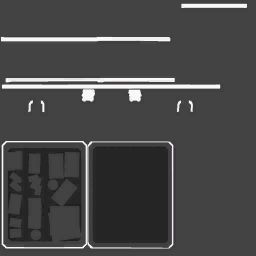 I can do all the packing of the .Arch00 file and get it to work on the server no probs... I just have zero idea on how to do the actual edit of the image.
Here are the .dds files -
files-deleted-skin-finished
- 850KB -
Apparently the desired format is DTX1.
The .dds files can be viewed using Windows Explorer and DDS Thumbnail Viewer
http://developer.nvidia.com/object/dds_thumbnail_viewer
This is what the med station looks like ingame.


===========

I've removed content from forum posts and have condenseded the remaining skin story.
I've just listed the steps and provided pictures of the final product.

===========
• searched for the relevent skin files in the FEAR SDK -
link
-
• viewed the game's .dds files using Windows Explorer and DDS Thumbnail Viewer -
link
-
• requested some .dds files to be editted
• Tman-42 -
http://chiefgamer.com
- made the server's first (v1) med-station skin
(v1 had advertising on it - lol - so it was never going to be the final product)
• Botz3000 -
http://fearmaps.com
- reminded me of the Default.archcfg file
• after much reading I tested some images for v2 med-station and realised all I required was for someone to to edit a .tga file for me!
• I conveted medStation_d.dds to a .tga file with DDS Converter 2.1 -
link
-
•
redRum
-
http://cyanureill.net
- editted the medStation_d .tga file for me
• I conveted medStation_d.tga to medStation_d.dds with DDS Converter 2.1
• I packed the skin with ArchiveEdit (a tool within FEAR SDK)
Here is v3 of my server's med-station skin.
No point having a med-station if it doesn't work!


-before and after-


I learnt a lot while trying to get that skin done :-)
Thanks again to redRum for the final product!